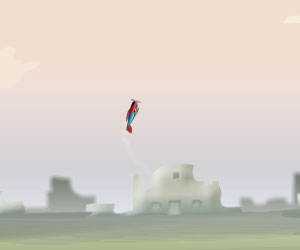 Battle Over Berlin Description:
Fly a World War 1 biplane, and experience aerial combat in its purest form. Just the wind in your struts and blazing machine guns. Fight for the sky but watch your tail. Good luck Fly fighter!

Game Instructions:
< - Fire gun.
> - Fire bomb.
Up Arrow Key - Throttle.
Left / Right Arrow Key - Pull up / down.
Down Arrow Key - Throttle down.


Just Played