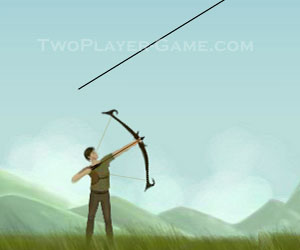 Bow Chief Description:
Shoot 50 arrows and get as far as possible as you try to hit the computer or a 2nd player.You are alone in the game. Your aim is eliminating the enemy soldier. Game is played by mouse and you must hit your opponent from his head or hearth. You can play 1 or 2 players mode. Let's start the game and show your energy. Don't give your castle up! Have fun.

Game Instructions:
This game is played with mouse only.


Just Played