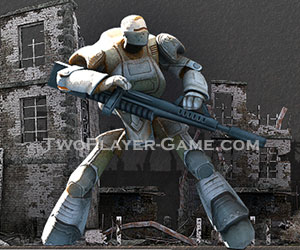 Collector - New Order Description:
Atop-down shooter where you shoot the attacking bugs as you destroy their hives. Upgrade weapons!A game that you pass the chapters step by step and you kill the bugs and different monsters.You have a chance to develope your weapons.First aim on the bugs home and defuse them.So you will get your work easier.

Game Instructions:
To play this game as two players, click Story > 2 Player section.
1 Player:
Use WASD keys to move.
Use mouse to aim and shoot or Space(if 2 players).
Q and E to change weapon.

2 Player:
Use Arrow keys to move.
Ctrl key to shoot.
" to change weapon.


Just Played