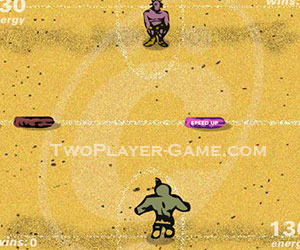 Cronch Description:
Gokick ass and shoot your opponent to win the game.You must shoot your opponent and the extras in the field. Who wins two rounds, he wins the fight!

Game Instructions:
See controls in the game.
Player 1 uses dot + left and dot + rigth to move and shift to fire. Player 2 uses A + F and A + G to move and S to fire.


Just Played