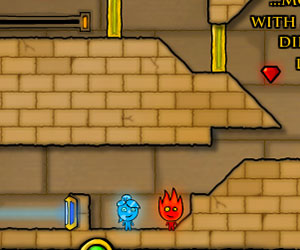 Fire Boy and Water Girl 2 Description:
FireBoy and Water Girl 2 The light temple.Our favorite action duo returns! Help FireBoy and WaterGirl work together to move through mazes. Avoid hazards, open portals, and remember: Cooperate! Play now at twoplayer-game.com!

Game Instructions:
Arrows keys to move FireBoy
W,A,D keys to move WaterGirl.


Just Played