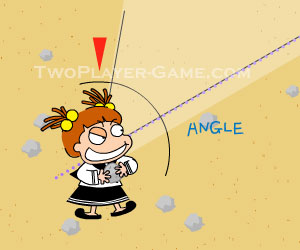 Fortress Game Description:
This is a fun throwing game. Use mouse to select the proper angle then right click to throw. Fortress Game Rating: 4.49 These two characters are so angry. They are throwing stones, shoes, ducks, dogs and more to each other. Whose attack will be more effective, he wins.

Game Instructions:
Use your mouse to play.


Just Played