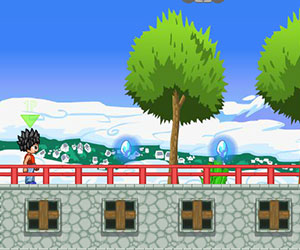 Golden Stole Description:
Chinese game.GoldenKnights super fighting game - searching for the golden stole and become a golden Knight! Fight and upgrade from the common outfits till finally you can wear the golden stole. Both single mode and 2 players mode. 5 impressive characters for you to choose from. Every knight has his own magic skills. Play to the best that you can!TwoPlayer-Game.com hopes you will have fun!

Game Instructions:
Left Player - WASD - Move.
T - Punch.
Y - Kick.
U - Toggle weapon.
Right Player - Arrow Keys - Move.
Num 4 - Punch.
Num 5 - Kick.
Num 6 - Toggle weapon.


Just Played