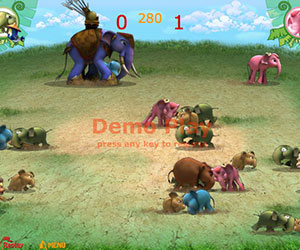 Khan Kluay - Kids War Description:
Here is Khan Kluay Game's second version. In this game, you're controlling elephants' children. Send as many elephants as you can to your enemy's camp to win.

Game Instructions:
Player 1:
W - Up.
S - Down.
D - Run Elephant.

Player 2:
Up Arrow Key - Up.
Down Arrow Key - Down.Left Arrow Key - Run Elephant.


Just Played