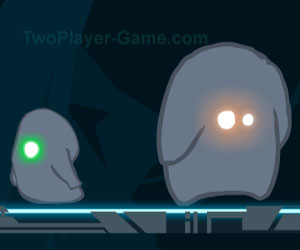 Mercury Shift Description:
Grab a friend and together you'll control the two blobby aliens through the levels. Cooperate to escape from the planet you stranded on. Help each other to collect the points and reach the exit. Feel free to kill your buddy to steal his stuff, but be so kind to revive him afterwards.

Game Instructions:
Player 1: 'WASD' for movement, F for Shifting and G for Interaction (Like grabbing)
Player 2: Arrow keys for movement, K for Shifting and L for Interaction (Like grabbing)
Help both player reach the exit.


Just Played