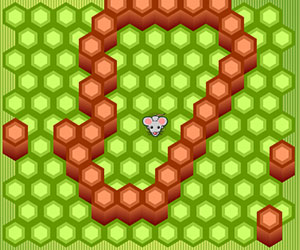 Mouse Trap Description:
In this game you need to trap the mouse and prevent it from escaping. You trap the mouse by erecting pillars to surround it. Each time you erect a pillar, the mouse will make a move. You need to plan your pillars carefully in order to trap the mouse.

Game Instructions:
This game is played by mouse only.


Just Played