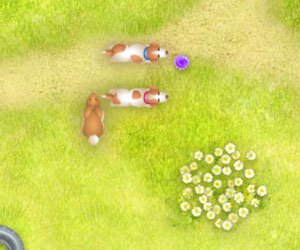 Pop Top Pups Description:
Bennett and the two dogs played with Yank name in the game, the time required must collect empty bottles. Bennet or something like you can play using the Web also could play with other friends. Pickas many bottle caps as you can before time runs out.

Game Instructions:
Use arrow keys and Z,X to play.
Player 1:Left / Right Arrow Keys - Move.
Player 2:Z / X - Move.


Just Played