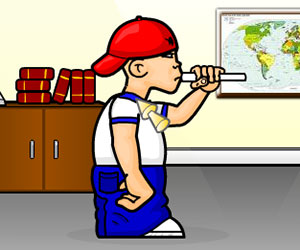 Spitwad Description:
Adjustyour angle and power and get your spitward to hit the computer player or a 2nd player.These two naughty boys are throwing paper pieces to each other. Who hits more effective, he wins.

Game Instructions:
Press and hold the left mouse button to bring up the system. Drag the mouse away from the direction when you wish to fire.


Just Played