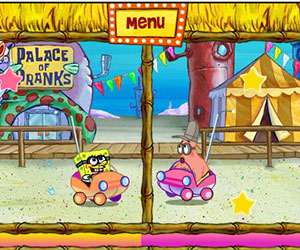 Sponge Bob Square Pants: Bikini Bottom Carnival Part 2 Description:
Lotsof carnival games inside! must play for spongebob fans!Sponge Bob and friends would participate in the carnival. There are several games in the Carnival, for instance, take the ring, such as ... How to play the game before starting the game were made in the opening game dari information. Sponge with you and your friends to enjoy carnival games here.

Game Instructions:
In every tent their are different instructions in playing the game and before the game begin the instructions will be given.


Just Played