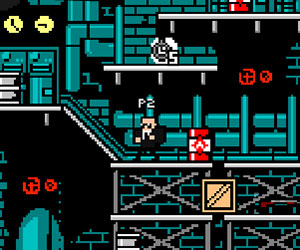 Super Fighters Description:
We continue publishing full of struggle games in Two player games portal. Create teams of you and computer players as you grab guns and try to blast the AI. 1 life per round.

Game Instructions:
Start the game by using "Play" button. Click "2 Player" section to play this game with your friend together. If you select "Vs. Mode", your friend will also be an opponent to you. You can make a teamwork using "Stage Mode" selection with your friend together against to enemies. You'll have various weapons and add strength to your strength. By the way, keep away yourself from T.N.T boxes during the game. When these boxes exploded, it will damage you hard if you're near any of them.
Player 1:
Use arrow keys to move.
N to punch.
',' to throw grenade.

Player 2:
WASD keys to move.
1 to punch.
2 to shoot.
3 to throw grenade.
4 to us power ups.'.' to use power up.


Just Played