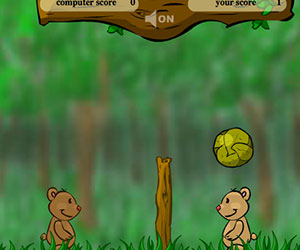 Teddy Ball Description:
What to do with the volleyball match cute month course? And opponent's ball away from the home field will be reached. Score difference is the highest level reached. Have the right to shoot the ball 3 times in their respective fields. 3. You should send the ball hitting opponent's field. Score 20 points by getting the ball to hit the ground on the other side of the court.

Game Instructions:
Player 1:
Left / Right Arrow Keys - Move.
Up Arrow Key - Jump.
Player 2:
A / D - Move.
W - Jump.


Just Played