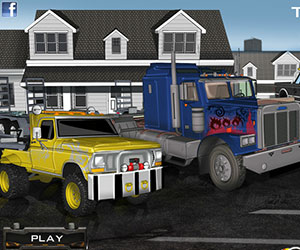 Trailer Racing 2 Description:
Trailer Racing 2 is a very fun to play racing game. You can challenge your friends in a head to head truck racing game to see which one of us is the best truck driver. You can also test your skills against computer players. You need to have patience and to wait for the perfect moment to overcome your opponents.Have Fun!

Game Instructions:
Look at the game's introduction.


Just Played