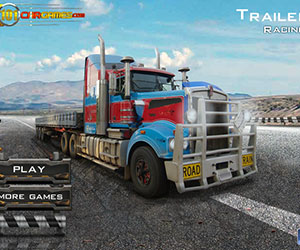 Trailer Racing Description:
We are with you with a quite different game for racing addicts. On the contrary to normal racing games, in this game your vehicles will be long trucks! If you are ready to big challenges, let's go! Challenge your friends in a head to head competition in this funny multiplayer racing: Trailer Racing. You have to race with your truck against other skilled opponents and overcome them to win. With your long vehicle, the is very hard to overcome your opponents. Play now Trailer Racing single player or multiplayer, to see how good are you in handling a truck.TwoPlayer-game.com hopes you will have fun!

Game Instructions:
Player 1 - Arrow keys to control your truck.
Player 2 - W,A,S,D to control your truck.


Just Played