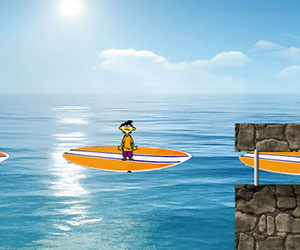 Wipeout with Ed Edd n Eddy Description:
Fun to play in multi-player mode though game can also be played in single-player mode. What to do: Collect bubbles, hit other players to increase score. At any time you can hit your opponents and this will decrease his strength and increase your score. THIS GAME HAS WON 2nd PRIZE IN GAME MAKING COMPETITION AT TECHFEST 2010 IIT POWAI.

Game Instructions:
Instructions are in the game.
Hit "END" key to go to menu while playing.


Just Played